Fire Extinguisher Cylinders EN 3-8
MaxxiLine Fire Extinguisher Tanks 1kg - 2kg - 3kg- 6kg - 9kg - 12kg - 30kg - 50kg
Empty small and middle size Fire Extinguisher cylinders manufactured in compliance with European Pressure Equipment Directive 2014/68/UE (PED) and according to European Standard EN 3-8.
Welding cycles / procedures are certified by Bureau Veritas in accordance with: EN 288-3 - EN ISO 15614-1. Qualification of operators in accordance with: UNI EN ISO 14732
MaxxiLine Fire Extinguisher cylinders are suitable for hand-held and cart-mounted fire extinguishers. Cylindrical pressure vessels for hand-held fire extinguishers. Portable Fire Extinguisher cylinders: 1kg, 2kg, 3kg, 6kg, 9kg, 12Kg. Cylindrical pressure vessels for wheeled fire extinguishers. Wheeled Type Fire Extinguishers: 30kg and 50kg. The Steel Fire Extinguishers can be supplied in standard red finish (RED RAL3000). Stainless Steel Fire Extinguishers are ideal for architecturally sensitive environments and design-led interiors.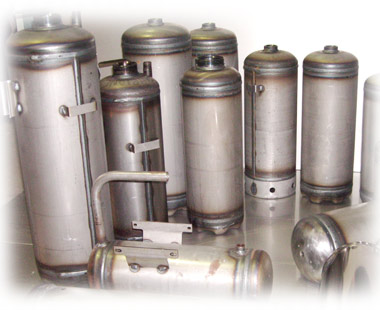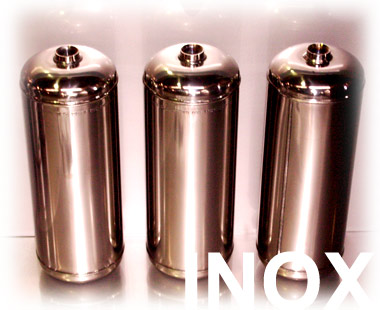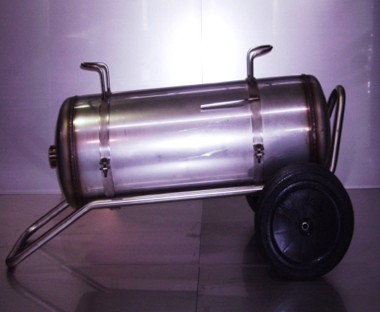 Fire Extinguishers Carbon Steel / Stainless Steel Tanks manufactured in according to 2014/68/UE (PED) EN3-8 2007 European Regulations.

If you have any enquiries or would like further information onMaxxiLine "Fire Extinguisher Tanks" click here.

| | |
| --- | --- |
| Capacity: | 1kg - 2kg - 3kg - 6kg - 9kg - 12kg - 30kg - 50kg |
| Working Pressure: | 17 bar |
| Test Pressure (Ph): | 26 bar |
| Material: | Carbon Steel - Stainless Steel |
| Neck Ring: | Available in different Sizes (eg. Dim. mm 30x1,5) |
| Fire Extinguisher Tanks: | 2014/68/UE (PED)- EN3-8 2007 |