100% Argon
MaxxiLine Gas Bottles
MaxxiLine Argon disposable gas bottles are suitable for most portable TIG and MIG welding machines. MaxxiLine Disposable Argon gas bottles are a handy, cost effective alternative to stationary industrial size gas cylinders. MaxxiLine 100% ARGON gas bottles for Aluminium MIG welding & TIG welding mild/stainless steel & aluminium.
MaxxiLine Disposable Argon gas bottles are Ideal for those situations where you don't use a lot of gas but need to have it for a particular job, or people who dont want to be tied into a gas contract. Ideal for taking on site for small odd jobs.
Most important factor when using the disposable gas bottles is to set the gas flow to the bare minimum, to obtain the maximum gas usage & welding time.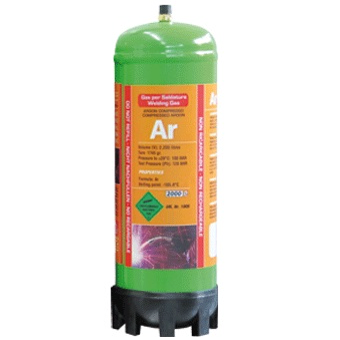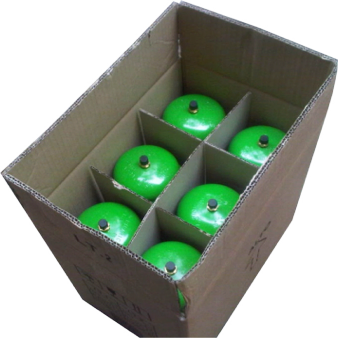 MaxxiLine 100% ARGON gas bottles for Aluminium MIG welding & TIG welding mild/stainless steel & aluminium

MaxxiLine 1l Argon gas bottle (110 Litre) UNI EN ISO 11118 offers up to 25 minutes of welding time at 4Ltr/Min (gas flow rate)

MaxxiLine 1l 100% Argon Disposable gas bottle WP 110 bar (110 Litre) UNI EN ISO 11118 - Valve Thread M10x1

| | |
| --- | --- |
| Volume (V): | 1 Litre |
| Pressure to +20°C: | 110 bar (110 Litre) |
| Test Pressure (Ph): | 165 bar |
| Dimension (mm): | Diam. 80 x Length 285 (with plastic stand) |
| Weight/Tare (gr): | 1190 |
| Material: | Steel P355NB EN 10120 |
| Valve: | UNI EN ISO 11118:2015 |
| Packaging: | Carboard box of 6pcs |
| Non Refillable Gas Bottle: | UNI EN ISO 11118:2015 |
| UN.Nr./Class: | 1006 - Class 2.2 |
MaxxiLine 100% ARGON gas bottles for Aluminium MIG welding & TIG welding mild/stainless steel & aluminium

MaxxiLine 1.8l Argon gas bottle (160 Litre) offers up to 40 minutes of welding time at 4Ltr/Min (gas flow rate)

MaxxiLine 1.8l 100% Argon Disposable gas bottle WP 90 bar (160 Litre) - Valve Thread M10x1

| | |
| --- | --- |
| Volume (V): | 1.8 Litre |
| Pressure to +20°C: | 90 bar (160 Litre) |
| Test Pressure (Ph): | 163 bar |
| Dimension (mm): | Diam. 102 x Length 280 (with plastic stand) |
| Weight/Tare (gr): | 1800 |
| Material: | Steel P355NB EN 10120 |
| Valve: | UNI EN ISO 11118:2015 |
| Packaging: | Carboard box of 6pcs |
| Non Refillable Gas Bottle: | UNI EN ISO 11118:2015 |
| UN.Nr./Class: | 1006 - Class 2.2 |
MaxxiLine 100% ARGON gas bottles for Aluminium MIG welding & TIG welding mild/stainless steel & aluminium

MaxxiLine 2.2l Argon gas bottle (220 Litre) offers up to 55 minutes of welding time at 4Ltr/Min (gas flow rate)

MaxxiLine 2.2l 100% Argon Disposable gas bottle WP 100 bar (220 Litre) - Valve Thread M10x1

| | |
| --- | --- |
| Volume (V): | 2.2 Litre |
| Pressure to +20°C: | 100 bar (220 Litre) |
| Test Pressure (Ph): | 163 bar |
| Dimension (mm): | Diam. 102 x Length 325 (with plastic stand) |
| Weight/Tare (gr): | 2080 |
| Material: | Steel P355NB EN 10120 |
| Valve: | UNI EN ISO 11118:2015 |
| Packaging: | Carboard box of 6pcs |
| Non Refillable Gas Bottle: | UNI EN ISO 11118:2015 |
| UN.Nr./Class: | 1006 - Class 2.2 |
We are pleased to announce the introduction of a comprehensive line of gas-filled MiniBottles. MaxxiLine MiniBottles have 1.2 liter water capacity WP 100 bar (120 Litre) and are being filled with the following gases : Argon, CO2 (600gr), CO2 E290 food grade (600gr) , Argon/Co2, Argon/O2, N2O E942, Oxygen, Nitrogen, Nitrogen E941 food grade, Nitrogen/Hydrogen and Helium

Click here to Download Datasheet

If you have any enquiries or would like further information on MaxxiLine 1.2ltr Argon MiniBottle click here.

MaxxiLine 100% ARGON gas bottles for Aluminium MIG welding & TIG welding mild/stainless steel & aluminium

MaxxiLine 1.2l 100% Argon Disposable gas bottle WP 100 bar (120 Litre) - Valve Thread M10x1

| | |
| --- | --- |
| Volume (V): | 1.2 Litre |
| Pressure to +20°C: | 100 bar (120 Litre) |
| Test Pressure (Ph): | 163 bar |
| Dimension (mm): | Diam. 102 x Length 195 (with plastic stand) |
| Weight/Tare (gr): | 1280 |
| Material: | Steel P355NB EN 10120 |
| Valve: | UNI EN ISO 11118:2015 |
| Packaging: | Carboard box of 6 or 12pcs |
| Non Refillable Gas Bottle: | UNI EN ISO 11118:2015 |
| UN.Nr./Class: | 1006 - Class 2.2 |